Whether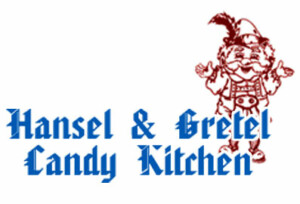 you are looking for such Southern traditions as peanut brittle, divinity, fudge or pralines, there is simply no one who does it better. We also specializes in a vast assortment of chocolate molded novelties and chocolate suckers, and offers a wide selection of chocolate gift boxes and other assortments.
We can ship your orders!
Hansel & Gretel Candy Kitchen is open every day but Christmas.
(706) 878-2443
8651 Main Street, Helen, GA 30545
and
8078 South Main Street, Helen, GA 30545