Take a Road Trip journey to Cleveland that is often referred to as the "Gateway to the North Georgia Mountains". Discover new things happening in this historic charmed town with a round about, quaint shops, and friendly folks to make you feel welcomed.
From Atlanta, GA 81 mi
From Chattanooga, TN 124 mi
From Asheville, NC 130 mi
From Greenville, SC 99 mi
Truett McConnell University was founded in 1946 and is a private Christian liberal arts and sciences university, offering baccalaureate and master's degrees. The campus has over 417 acres and continues to expand while keeping it's unique history on establishing a school to educate ministers. The Cofer Library keeps a collection of over 950 volumes that encompasses hundreds of years of Baptist history.
Historical Courthouse was constructed with handmade bricks in 1859 and is listed on the National Register of Historic Places. Today the White County History Museum is located in the old courthouse and houses artifacts that depict life in the North Georgia mountains for the past 150 years.
Downtown take a stroll around the square with quaint shops, stores, and restaurants. This is wonderful place to shop for antiques, outdoor gear, home décor, local crafts, sweet treats or homemade goods. Just outside the square area be sure to shop at Kim's Consignments, Reflections Mall, & Mt Yonah's Book Exchange. Eat by the Creek at Creekside Deli for meals that are made with farm fresh local ingrediants.
Freedom Park is host to many of Cleveland's family fun events and is a great greenspace to walk. The park is located behind the White County Courthouse.
Wine, Brews, Pubs, & Coffee – Raise a glass to "locally made" with a visit to one of the unique wineries, pubs, craft brewery, meads, and coffee. Rolling hills & soil provide the perfect climate for vineyards.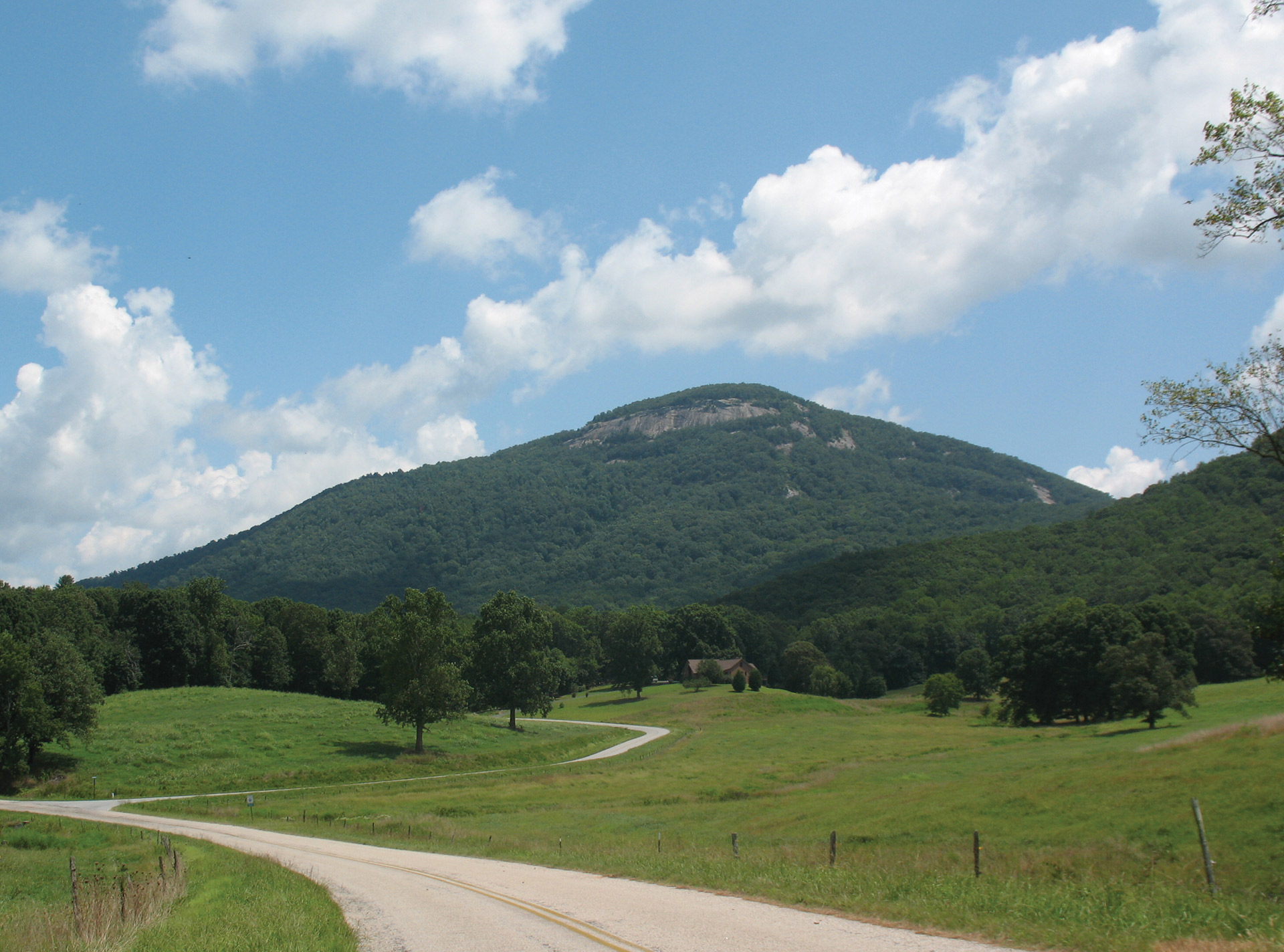 Mt. Yonah is an iconic landmark that people admire for it's grandeur. "Yonah" is the Cherokee word for Bear, and the mountain was considered to be a spiritual and sacred power point to the Native Americans. Mt. Yonah is 3,166 ft. in elevation and the top of the cliffs of this granite monolith were once used as a ceremonial site. Stay at Gabby's Cabins for the weekend and relax by the creek.
Gold Mining & Outdoor Adventure As the Gold Rush started in the late 1820's in White County many people still look today for gold and gemstones. There's a lot of panning like Duke's Creek & Outpost Gold & Gems that still goes on in the North Georgia where you can pan for gold. Other outdoor recreational activities like kayaking, rafting, or canoeing can be done on the Chattahoochee River with Wildwood Outfiitters.
Babyland General is the home of the Cabbage Patch Kids®. This is where Xavier Roberts created the first soft-sculpture babies that started worldwide history. Quilted dolls soon formed "Little People" which evolved into Babyland General. Today this 70,000 sq. ft. building is located on 96 acres off Hulsey Rd.
Smithgall Woods State Park is a mountain retreat and angler's paradise on one of north Georgia's premier trout streams. Perfect for spending the day hiking and viewing nature at it's best. Nearby Country Hideaway can be a peaceful place to stay in Mountain Lakes resort area located on Hwy. 75 Alternate near the entrance of this 5,664 acre State Park & Visitor's Center.