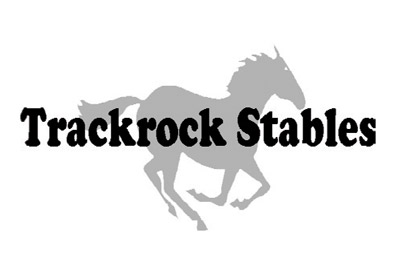 Trackrock Stables
Trackrock Stables is located on over 250 acres of land just outside Blairsville, Georgia, adjacent to the Chattahoochee National Forest in the beautiful North Georgia Mountains.
Trackrock Stables offers a horseback riding adventure you will long remember. On your guided trail ride, you will see that our beautiful valley is home to wild turkey, deer and many other types of wildlife and lush, colorful foliage.
Both the first time and skilled rider will find a well trained horse to suit their level of horseback riding experience. You will have the opportunity to learn horsemanship from one of our experienced trail guides as you ride through crystal clear mountain streams and canter your horse through peaceful green meadows.
Folks have been enjoying the relaxing and refreshing North Georgia Mountains at Trackrock for nearly 50 years. Why not join them!
(706) 745-5252
141 Trackrock Campground Road
Blairsville, GA 30512