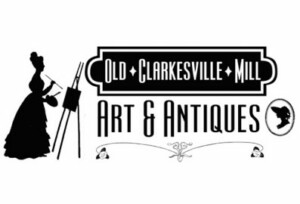 EAT ~ SHOP ~ PLAY
Located just 1/2 mile north of the downtown Clarkesville Square, Old Clarkesville Mill offers visitors an array of activities and opportunities. With just under 7 acres under roof, Old Clarkesville Mill is HUGEMONGOUS!
Fine Art & Folk Art
Handmade Crafts
Knives and Cutlery
Discount Books
Candles & Gifts
Antique & Handmade Jewelry
Open 7 Days a week!
Monday – Saturday: 10:00 5:30
Sunday: 1:00 – 5:00
Visit our Garden Center!
Open Fridays & Saturdays featuring:
boiled peanuts • local honey • local cider • yard sale tables
(706) 839-7500
583 Grant Street, Clarkesville, Georgia, 30523