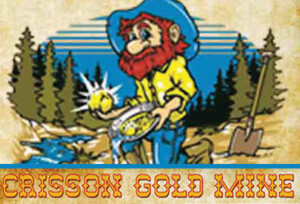 Pan for Gold & Gemstones: Try your luck at panning gold and gemstones. You can even rent a trommel for the day to process more of our gold concentrates with less work.
High Grade Gold Concentrates: You can try all the rest! But now try the Best! Try our High Grade Gold Concentrates because you get more Gold in less time and less work!
125+ Year Old Stamp Mill: Crisson Gold Mine is the home of the only working Stamp Mill in Georgia. Our mill is over 125 years old and can still be seen running on our Stamp Mill Tour.
Mining Equipment: We offer a variety of products for more advanced miners, including: dredges, gold concentrates, gold separators and metal detectors. Shop online or in store!
(706) 864-6363
2736 Morrison Moore Pkwy East, Dahlonega, GA.30533