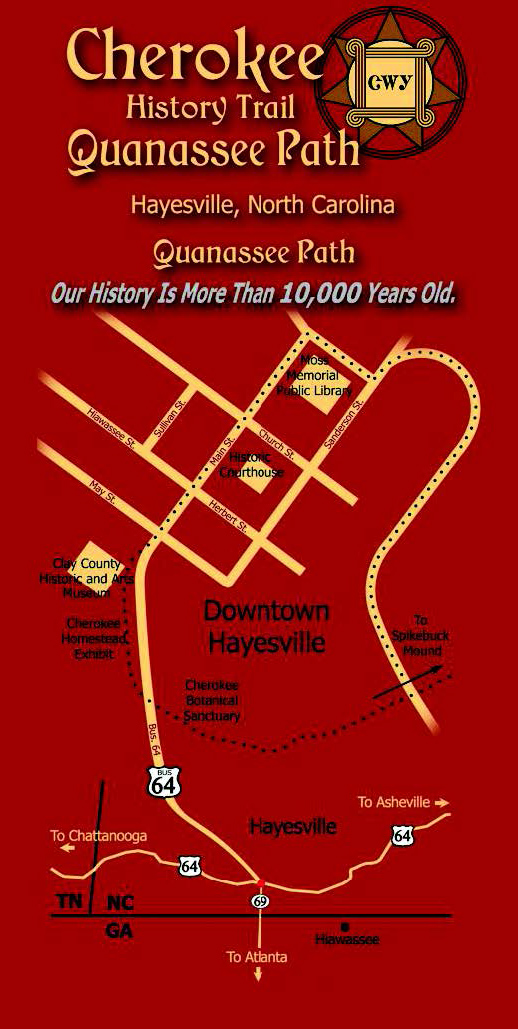 Providing accurate historical and cultural information about the Cherokee who once lived in this region.
Enjoy a self guided tour along a gentle 2-mile walking trail which winds through five educational sites:
Cherokee Homestead Exhibit
Clay County Historical & Arts Museum
Cherokee Cultural Center
Spikebuck Mound/Quanassee Town site
Cherokee Botanical Sanctuary
Brochures available for download at http://cccra-nc.org/ or pick one up at the Museum, Library or Chamber of Commerce.
Sponsored by the Clay County Communities Revitalization Association, a non-profit 501C3 organization.
Please visit http://cccra-nc.org/ or write to PO Box 1533, Hayesville, NC 28904 for more information.