The Apple of Georgia's Eye
Ellijay's lowland valley lies between the high remote mountains and is located on the site of an original Indian settlement and means "new ground place", a place that has been newly prepared for planting.  The combination of the mild temperatures and the rich soil of Gilmer County are ideal for Ellijay being the "Apple Capital" of Georgia, providing more than 600,000 bushels of delicious mountain grown apples each year.
Early settlers prospected for gold plus logging led to the arrival of the iron rail in 1834 and Ellijay became the county seat of a classic railroad town. Gilmer County was created from Cherokee County in 1832, and a portion of Union County in 1856. The county was named for George R. Gilmer, former U.S. House representative and governor of Georgia.
John W. Clayton introduced apples to the local economy in 1903, who raised over 70 different types, nationally competed, and frequently won contests.  With the addition, Gilmer County became less dependent on cotton and helped Ellijay in the early 1920's, before the Great Depression.
Gilmer County has 439 square miles of breath-taking beauty, including the Ellijay and Cartecay Rivers as they come together to form the Coosawattee River.   The southwest flow goes into Carters Lake, home to the largest rock dam East of the Mississippi River. This 3,200-acre lake is a popular recreation site for fishing, skiing and boating.  Smaller creeks like Turniptown and Mountaintown offer outdoor enthusiasts another scenic backdrop.  The Cartecay's natural progression form flat-water to Class III rapids and many of the waterways have plenty of play spots for paddlers, kayaks, canoeing, or tubing.
The mountains include the Cohutta that is N.W. of Ellijay and consists of 36,977 acres within a 95,265-acre Wildlife Management area, making the Cohutta 3rd largest in the eastern U.S.  To the S.E., is Rich Mountain the fourth tallest peak in GA. at 4,081ft and includes 13,276 acres of wilderness area.  Visitors will find miles of trails for hiking, biking, backpacking, camping and horseback riding including nearby Amicalola Falls and Fort Mountain State Park to experience this natural wonderland.
One hundred plus miles of single-track mountain biking trails have earned Gilmer County the official designation as Georgia's "Mountain Biking Capital" No off season here, with maintained year-round trails that are kept by volunteers and biking associations.
Discover the simple pleasures of small town life as Ellijay is a true " Main Street" community where you'll find the town square beautifully accented with brick-lined sidewalks and a round-a-bout traffic circle by the courthouse.  Quaint shops fill the downtown with antiques, art galleries and unique restaurants. Shop the many stores from antiques to outfitters who can help find what you need.   Discover many of the locally-made crafts including rustic furnishings, floor rugs, forged ironwork, and a wide selection of quality home goods.
The Gilmer Arts and Heritage Association offer a wide variety of performances throughout the year.   The GAHA Community Theatre stages many plays, B.E.S.T. Concert series, Studio Tours of local galleries and Ellijay Under The Stars outdoor movies.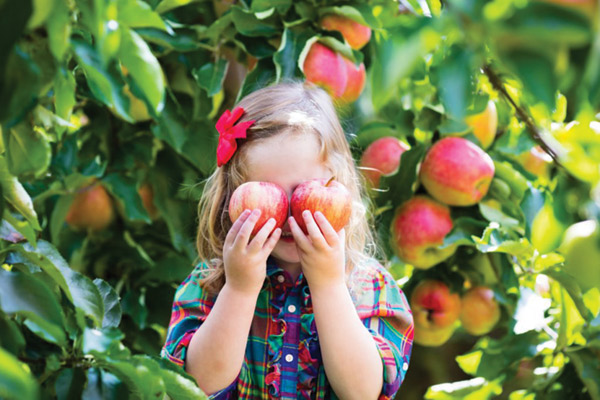 Kids of all ages will enjoy the River Park on the banks of the Coosawattee River, which offers picnic areas, tennis courts and walking trails along the river. Whitepath offers an 18-hole golf course with driving range and practice green.  Many recreational activities for teens and adults are spread out throughout the county.
Local Agra-culture activities offer picking pumpkins in the Fall Corn Mazes, and Wildlife sanctuary. Several apple orchards are spread across the picturesque valley along State Hwy. 52 East, known to locals as "Apple Alley". Other apple orchards are located on Hwy. 76 North / S.R. 282 and Hwy. 515.  They  offer a year-round selection of baked goods, including apple pies, fritters, cookies, breads including gifts and local crafts.  Orchard houses also include fresh grown local peaches, nectarines, produce, jams, ciders and juice. Several orchards feature "Pick Your Own Apples" in the Fall to help you get the full experience of the beauty and taste fresh from the tree.
The Annual Ellijay Apple Festival is held every year in the middle two weekends of October at the Fairgrounds. The 4-day event celebrates the apple harvest and features arts, crafts, quilts, food, apples, music, face painting, and much more. 300+ exhibitors bring unique specialty items including food that is unbeatable every year.
Whether your on vacation or a weekend getaway destination,  "Pick" Ellijay and Gilmer County and you're likely to get a taste of picturesque views of mountains, beautiful waterways, and a core of recreational activities that will keep you coming back