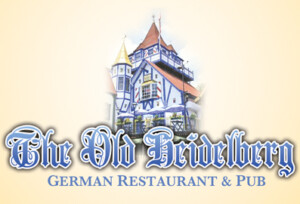 • Authentic German Food
• Great selection of German Beer
• Bar & restaurant area available
• Families welcome!
• Serving lunch and dinner
The Old Heidelberg has been around almost as long as Helen has been "alpined". We celebrate the wonderful German Holidays such as Fasching and Oktoberfest in the same way we prepare our food . . . Authentic!
We have a great selection of German beers and an amazing bar and restaurant. Our menu has Smoked Leberwurst, Giant German Pretzels, Goulash Soup, more differnet types of Schnitzel than you can Yodel at, the famous Kassler Rippchen (smoked prok chops), Sauerbraten, German style sandwiches, Homemade Apple Strudel and more kinds of wurst than a Tailgate party at Chicago's Soldier Field.
Come join us for lunch or dinner or hang out in our bar and say Prost with an authentic german draft beer.
Wilkommen!
(706) 878-0061
8660 N. Main Street
Helen, GA 30545