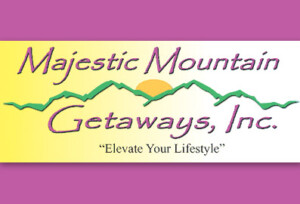 Majestic Mountain Getaways, Inc.
Relax and Get Away to the North Georgia Mountains.
Welcome to the beautiful Mountains of North Georgia and Western North Carolina. Here life tends to be a little simpler and a little more laid back. Does this sound like something that you need? Browse through our web site and check out some of the beautiful cabins and lake homes we have to offer on our Vacation Rental Program. We offer cabin rentals in Blairsville, Blue Ridge, Young Harris, and Hiawassee Georgia, as well as Murphy, and Hayesville North Carolina.
Gather the Family and enjoy a nice relaxing vacation in the North Georgia Mountains. Enjoy Fishing, Golfing, Antique Shopping, Movies, Waterfalls, Hiking Trails, and so much more in the beautiful mountains of North Georgia and western North Carolina.
Enjoy a unique and special vacation in the mountains of north Georgia. Experience the beautiful North Georgia Mountains and all the surroundings that it offers. We have cabins in Blue Ridge, Blairsville, Hiawassee, and Young Harris, Georgia as well as Murphy, and Hayesville, North Carolina. You can enjoy Whitewater Rafting, Horseback Riding, Boating, Fishing, Golfing, Hiking, Shopping, Brasstown Bald, and many beautiful streams and waterfalls. Enjoy a nice scenic ride on the Blue Ridge Mountain Scenic Railway with the family and friends. Our North Georgia Mountain Vacation Rental Cabins and Lake Homes, come complete with all linens, and towels. A start up supply of soap, toilet paper, paper towels, and trash bags.
(706) 379-9929
211 A Cleveland Street
Blairsville, GA 30512