Community Spotlight: Blairsville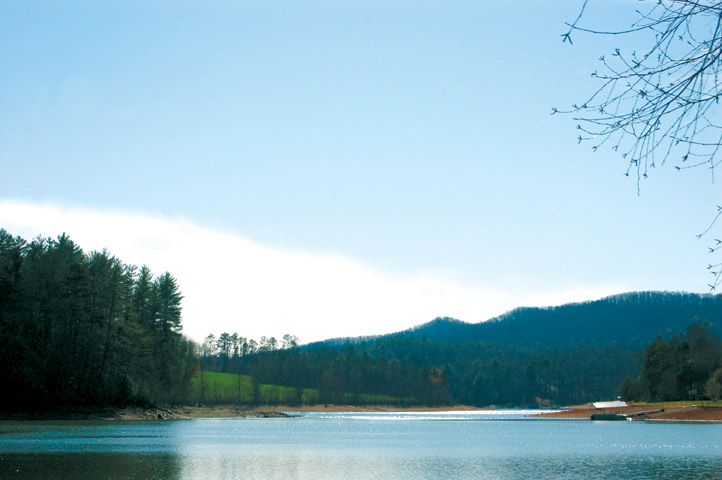 Discover the perfect mountain town for your next visit to beautiful North Georgia.  Blairsville has the energy of contemporary life for your stay that includes wonderful food, wineries, lodging, crafts, and shopping, combined with a tradition of festivals, vibrant music, and scenic attractions for recreational activities year round.
Union County was carved from Cherokee County during the Georgia Land Lottery of 1832 in which many Scotch-Irish settled. John Thomas, a prominent resident and politician suggested the name Union, as many southerners were pro-Union.  Blairsville, was incorporated in 1835 and was named for Frank (Francis Preston) "Blair", who was a Washington, D.C. newspaper editor.  That same year, the first Union County courthouse was constructed in the center of town.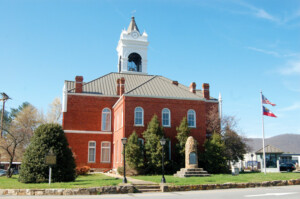 After the courthouse burned in 1898 a new courthouse, would serve the county until 1976, when a new structure was built nearby.  The old courthouse serves as the Historical Society and is the center of downtown Blairsville with many quaint shops and restaurants surrounding it.  Host to a museum of local history of the area; nightly bell music can be heard from the tower.  Concerts are held on weekends in the Historical Courthouse May – October for visitors to enjoy a variety of music.  Visitor's can also see the Mountain Life Museum, which replicates life in the early days.
Union County shared a small extent of the Gold Rush during the early days in Gum Log, Ivy Log, High Tower, Brasstown, and Coosa.  Roads and bridges opened the area in 1840, when a toll road (Union Turnpike) was built across Tesnatee Gap to connect Blairsville with Gainesville, Ga., by way of Cleveland.   In 1871 additional land was purchased to become the Logan Turnpike.
The United States purchased large amounts of land in the early 1900's and  in 1937 the holdings were renamed to the Chattahoochee National Forest, that covers more than 98,000 acres.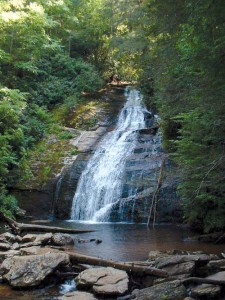 Adventurers can explore eight wonderful waterfalls, including Vogel State Park just south of town, as well as petroglyphs left by ancient natives in the soapstone at Trackrock Archeological Area, just east of Blairsville.
Recreation abounds the area to enjoy golf, hiking, mountain biking and horseback riding, as well as fishing and watersports on three lakes.   Winfield Scott – an 18-acre lake that is on the headwater of Cooper Creek, is accessible via State Road 180.  Lake Trahlyta, has a mile walking trail around it located in Vogel State Park.  Both lakes have beautiful settings that feature campsites, fishing, hiking, and enjoyment of the wildlife.
Lake Nottely Reservoir, a 4,180-acre lake features a beach, camping area and is a popular during the summer for it's boating, including the boat parade, during the July 4th holidays. Marina's provide fishing supplies, boat & jet ski rentals to help you enjoy this beautiful scenic mountain paradise.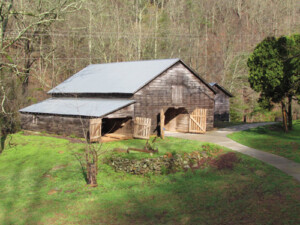 Many attractions follow Hwy. 129 South where the Georgia Mountain Research & Education Center, and Southern Tree Plantation are located.  The Reece Farm & Heriage Center is the homestead of the famous poet Byron Herbert Reece.  Hwy. 180 takes visitors to the tallest point in Georgia of Brasstown Bald or you can drive the breathtaking Richard Russell Scenic Hwy. The 2,175-mile-long Appalachian Trail passes across Blood Mountain, on Hwy. 129 where a man-made stone structure, Walasi Yi Center, which is Cherokee for "Frog Town" was built in 1937.  Visitors will relish the ever-changing panorama of this breathtaking scenery.
Many favorite Festivals yearly are the Arts, Crafts, & Music Festival in May,  Blairsville Scottish Festival and Highland Games each June.   The Butternut Creek Festival in July, Mountain Heritage Festival in September, plus the annual fall Sorghum Festival, that showcase traditional Sorghum syrup and local crafts.  Visitors may join in the "Biskit Eatin", "Log Sawin, or Rock Throwin" contests, designed to foster awareness of local culture and have some fun.
There are  plenty of reasons to explore Blairsville, Georgia and our surrounding area to enjoy a colorful Spring, a verdant green Summer, a blazing rich Autumn or a white Christmas.  Each season, come discover something new: "Come discover "U" in Union County!"